Fit for leisure instead of tired from work
Save 50% of your effort and energy, which you can put into your free time.
How much power do you use on a screw?
For a roof truss, for example, you fasten 500 screws and use your body to exert a total counterpressure of 9000 kg.

With TENZ you save 50% of the force and also protect your back and wrist. This way you stay fit longer and have more power for your after-work sports.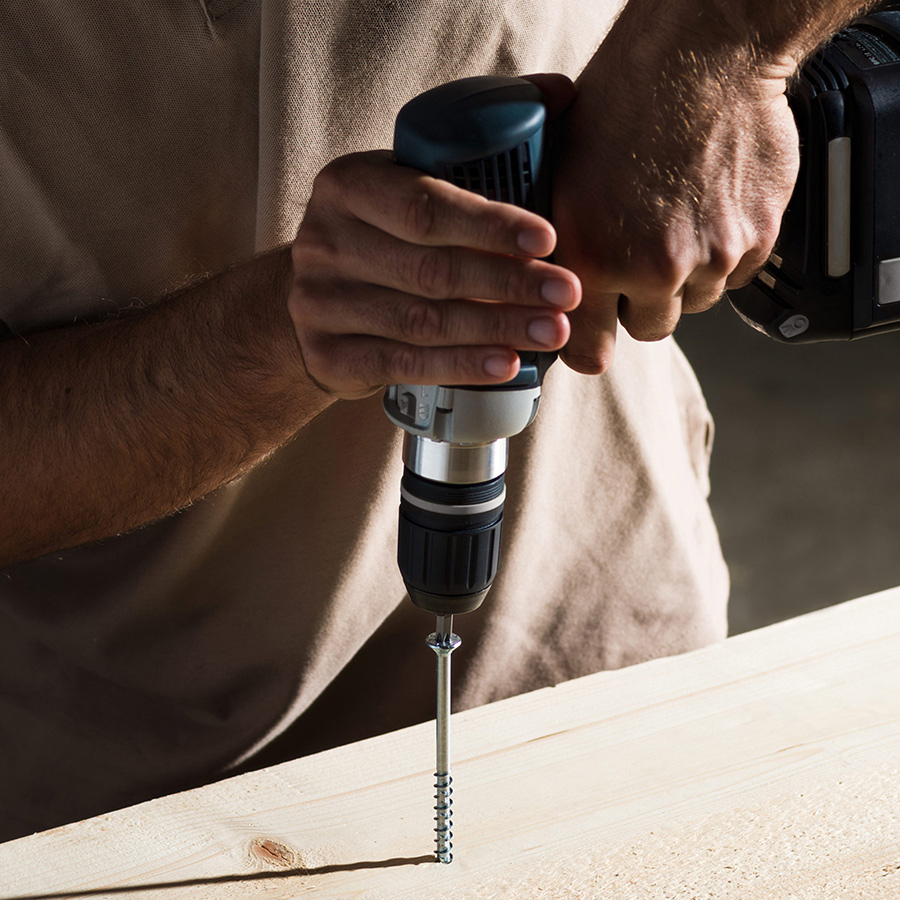 LESS LOAD FOR HUMAN AND MACHINE
The invention of the founder of TENZ was tested in all development steps by university research institutions and the effect was scientifically confirmed.

Several laboratory tests conducted by the Karlsruhe Institute of Technology (KIT) have shown that significantly less force and energy are required for the application.

Further important results were obtained at the Graz University of Technology. The oscillating screwing-in movement and the reduced screwing-in torque of the TENZ technology increase the service life of the tools by a factor of 10.
Oscillating screw-in movement
The most striking feature of the TENZ wood construction screw is the Stairs thread technology. The steps on the thread create an oscillating movement that is completely new for wood building screws and untypical for a screw.

The associated constant loading and unloading extends the service life of the cordless screwdrivers and is particularly gentle on the wrist.
Screw-in torques Series No. 7 – 467 kg/m3 In the comparative test [1], TENZ shows the lowest screw-in torque. The steps on the thread create a completely new, strongly oscillating screwing-in movement.

[1] KIT 2015: Test report no. 146122: Page 20
Stay fit and Convince yourself.